When packaging brings frozen to life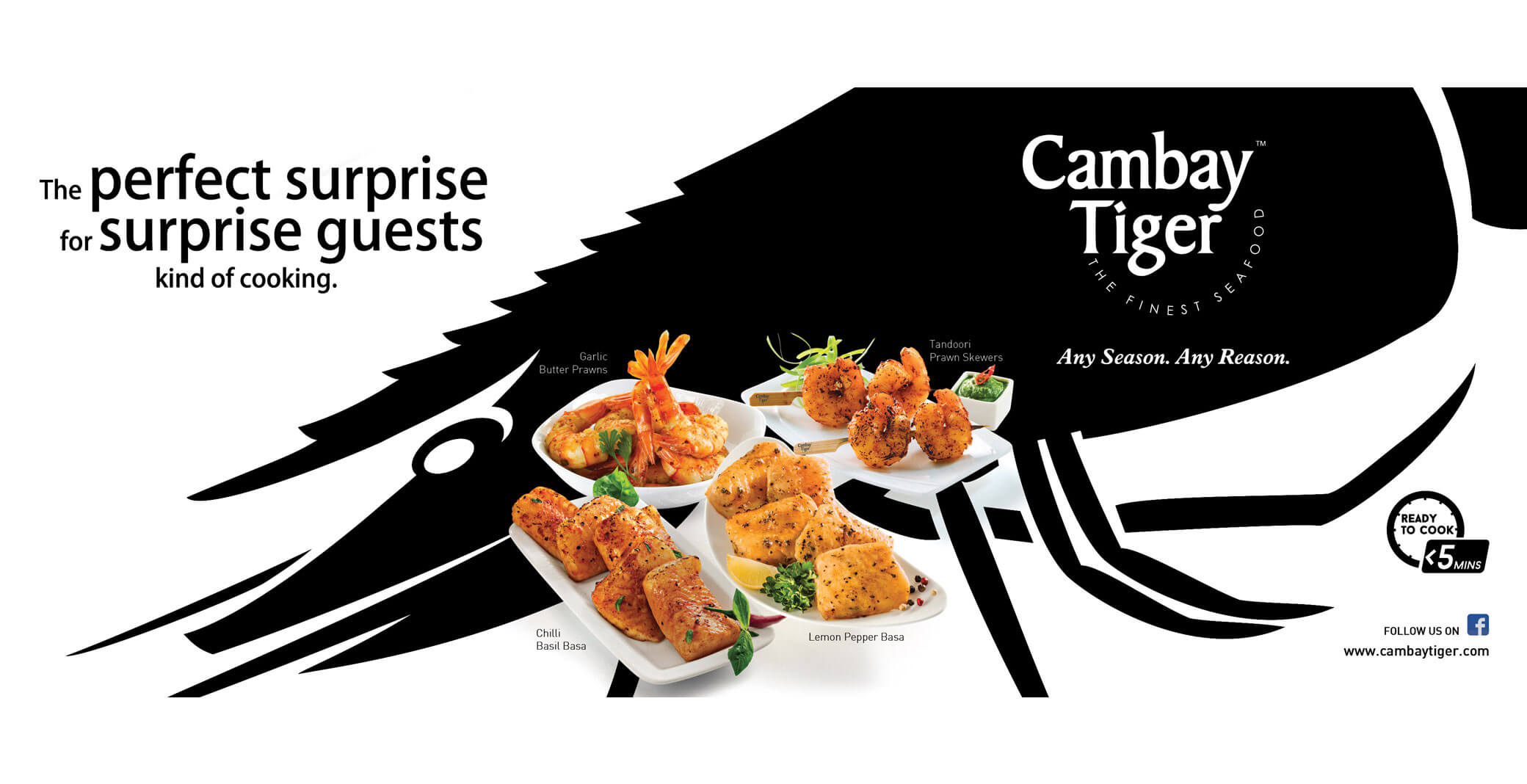 Details.
Cambay Tiger, the flagship brand of the India-based WestCoast Group, has been serving frozen seafood for 15 years. Rickshaw came on board to change the look and feel of the brand.
The first challenge was to create stand-out packaging that could catch the attention of consumers from behind freezer doors. The second challenge was optimizing communication to up the memorability factor. To this end, we created a new design language for frozen seafood, the live seafood mart and the ready-to-cook range of pre-marinated seafood.
The third challenge was to merge offline and online to create an omnichannel commerce platform. We successfully created and executed a holistic and seamless seafood purchasing experience. The integrated platform consists of the eCommerce site, POS system for retail stores, CRM and a comprehensive management dashboard.